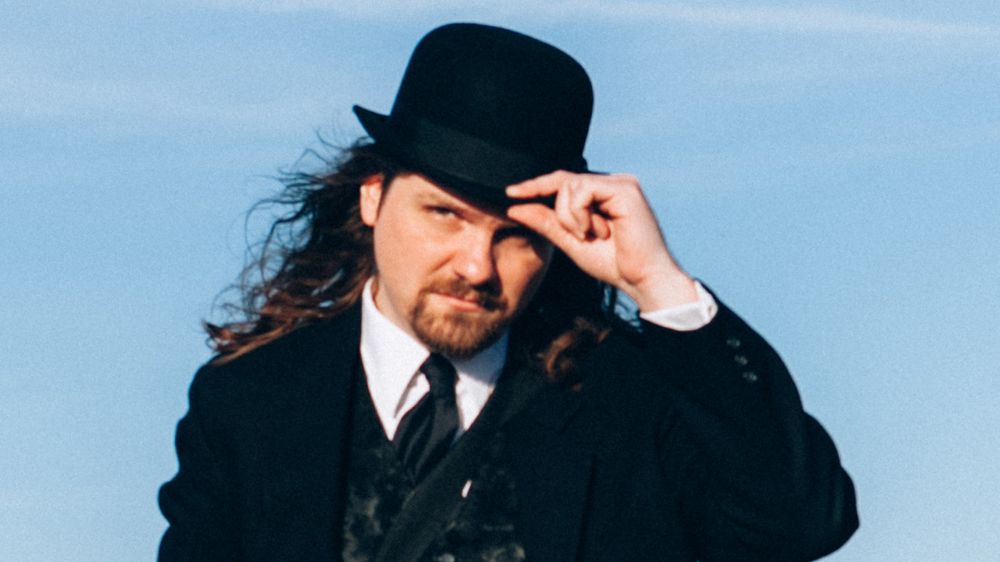 A rock n roll love letter written in lipstick on an electric guitar...
David Diers' music is a rock n roll love letter written in lipstick on an electric guitar. Diers shares that message eagerly with the world from his home in Austin, TX, developing heartfelt relationships with his audience through music. 
Growing up, Diers was always near the theatre and music. His father's stage productions overflowed with spectacle, mysterious costumes, and glamorous actors and actresses. His brother's bands rehearsed in their dining room. His brother also shared his wide-ranging record collection with him. Diers learned about Paul McCartney's creativity and instrumental talent. He imagined being on a stage full of instruments and picking up any one of them and playing. The seed of a dream began to grow. 
The greatest gifts Diers's brother gave him were curiosity about—and love of—new music and, most importantly, the knowledge that music could heal. Through a series of mixtapes, Diers refined his taste and broadened his listening. It was there he found that music was not only fun but profound; that it healed hurts, soothed his extreme sensitivity; that it could deepen or affirm or offer escape from a mood. He now counted Led Zeppelin, Steely Dan, King Crimson, The Clash, and Genesis as his foundational influences, but the lifelong love of new sounds, different styles, and consuming need for music in his life was only beginning. 
It was that love and the therapeutic power of making music that sent Diers to the guitar where he began playing and then writing. He finally began connecting the dots between theatre and music, combining spectacle, mystery, glamour, storytelling, and music. He hoped to bring the same healing he felt in music to others. 
His new single "Nightshade" explores a woman overcoming personal tragedy to redefine herself and emerge as a stronger truer self. "Her situation is something I think we all have first-hand experience with given the pandemic. I think we all asked ourselves, is this it? Will things ever be the same again? We all had to look deep inside and find the means to move forward, just like she does." The track marries a vocal reminiscent of Peter Gabriel with an orchestrated Arcade Fire inspired indie-pop score. "Nightshade" easily slides between its string quartet arrangement and electronic drums to Motown- and disco-inspired grooves. It's the glamour and mystery he experienced firsthand in the theatre. The music mirrors the expansiveness of the heroine's journey of self-discovery and ends in a climatic and joyous celebration of affirmation: "Make this your night!" 
Diers is currently working on singles in support of a new E.P. The release will feature 5 new songs including "Nightshade" and confronts the aftermath of life-changing events: tragic, glad, or mundane. The theatricality, musicianship, and mystery of the music support his storytelling. "My stories are about how we learn, how we examine our lives and try our best to thrive even in the face of trouble and tyranny. I know it is in us. I know we can get there."